Description
We're proud to announce that for our 13th event we teamed up with the most inspirational designers and pattern writers of our industry for Fall 2021, November 11th - 14th in Las Vegas, Nevada. Sewtopia Las Vegas will be structured like our past spring events in Chicago, Atlanta, Denver, and Salt Lake City. Included in your registration fee, you'll have the opportunity to take classes taught by extraordinary and influential women from the modern quilting and sewing world at the Flamingo Resort located at the center of the Las Vegas Strip.
Ellie Lum of Klum House
Klum House founder Ellie Lum has over twenty years of professional bag making experience. With roots in industrial sewing and small batch manufacturing, Ellie's super power is teaching makers to achieve professional-quality results on a home sewing machine - and have a hell of a lot of fun while doing it. She's passionate about empowering folks through sharing her craft.
---
Kimberly Kight
Kimberly Kight is a fabric obsessive. She helped shape and influence the modern fabric and quilting scene with her now-retired blog True Up. From the time she started sewing, she has collected vintage fabrics and feedsacks. As a designer with Ruby Star Society, she mixes various vintage and modern design influences to build fun, narrative-based collections and quilt patterns. Kim is also the author of A Field Guide to Fabric Design (Stash Books, 2011). She lives in Dripping Springs, Texas ("the gateway to the Hill Country" outside of Austin).
---
Make n' Take
Beginning at our Atlanta event in 2015, Sewtopia invites local designers and artists to do a small Make n' Take. The designer will show a small project that can be worked on site. First you make it and then you take it. For our Las Vegas event Ruby Star Society will doing three make n' takes. Participation is voluntary, but we wouldn't miss it for the world!
---
Devon Iott
With a background in film, Ohio native Devon Iott knows what's pleasing to the eye. However, her career trajectory completely changed when she picked up a seemingly simple part-time job at a craft store, and soon went from being a cashier to a teacher of the store's curriculum, cultivating a serious passion for sewing along the way. "I thought I wanted to work in the film industry, and then this kind of just happened. I met and became friends with some great people, one job led to the next, and suddenly I was on a different path." Since then she's worked in multiple fabric stores and for companies like Singer-Viking-Pfaff sewing machines and Colette Patterns.
Devon now operates as the go-to, get-it-done, check all the boxes doer for Ruby Star Society: she reigns over social media, plans product photography and coordinates special projects with the designers. "I do a lot of different behind-the-scenes things, everything from coming up with kits to putting together catalogues and sometimes even sewing samples."
Her personality is suited perfectly for the work she does for Ruby Star, keeping the company humming like a well-oiled machine. "I love organizing, and details, and projects," she says. "I'd say I'm an 'observer' personality, where I don't always need or want to be out front, but I love to keep everything moving in the background."
---
Sarah Watts
When your means are limited, the most valuable weapon to have in your creative arsenal is imagination – something Atlanta-based designer Sarah Watts has in spades. "We were always drawing to pass the time," she says of her childhood. "Making things, inventing things like playhouses and creating things out of nothing. Art was a very welcome and encouraging thing for us. It was a steady passion that helped me get through the toughest times." As early as high school, Sarah's entrepreneurial spirit drove her to sell artwork and find ways to make a living off of her creative wares. "I had to help my parents with the bills at a young age. I would sell custom posters for people, draw them as characters, and even did window painting for the holidays. That's how I first realized, 'Oh, this could be my career.'"
Sarah graduated with a major in illustration from Ringling College and landed her first design gig at a children's brand designing baby clothes, but soon yearned for freedom and space to develop a style all her own. When she received an offer to design her own collection for Blend Fabrics, she took the leap into exploring her personal style and design process, and soon after, joined the team at Cotton+Steel as a founding designer. "When I got into the fabric industry, I fell in love with it – hard. And then when I met the Ruby Star ladies, the energy right off the bat was amazing… The undertone of the whole industry is togetherness and working."
Since then, Sarah has launched a new stationery brand with her husband and daughter called Craftedmoon. It has always been a fantasy for Sarah to own a paper goods company, and she finally had the guts to make it happen. (Cat lovers, sewists and yarn collectors rejoice!) Craftedmoon specializes in eco-friendly stationery and gifts for the crafty homebody that feature relatable threads of humor, inspiring quotes and an occasional touch of darkness.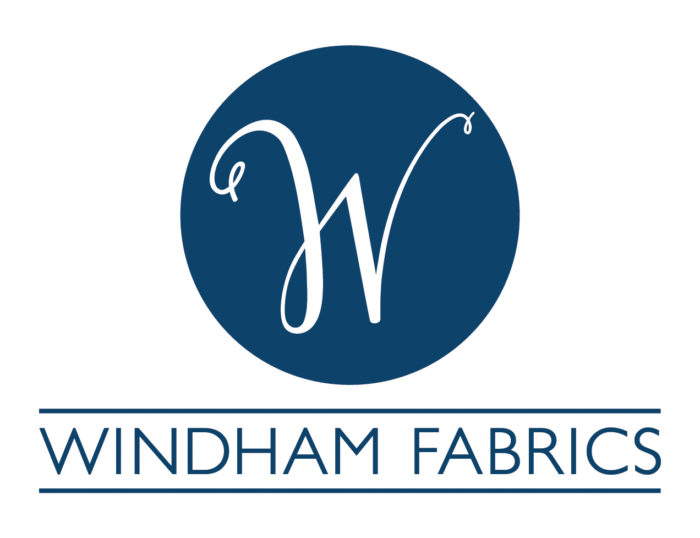 Before coming to the event, Sewtopia works with Windham Fabrics to selected 6 fabrics. A couple months before the event, we send every attendee six fat quarters. Participation is optional and encouraged. The rules of the challenge are simple, you can use one or all the fabrics, just make sure that you only use Windham Fabrics with your creation. When attendees check – they'll be asked to check in their projects to be eligible for prizes.
The best part of getting together for the weekend is letting us take you to the best fabric and quilt stores in the area. A shop hop is like a pub crawl, only you're shopping instead of drinking. At the time of registration, we will ask whether you want to have a spot on the bus. The shops will offer special giveaways and sale prices to you as well. Shops will be announced closer to the event.
Sewtopia's Sewing Lounge will be open Thursday, November 11th from 5pm to midnight. We'll open the lounge again in the morning for classes. We will leave it open and close each night at midnight.
Here's the general format that an attendee should expect if they're attending Sewtopia Las Vegas:
For classes we will split the ballroom into 3 sections. Teachers will teach Friday and Saturday. Twenty (20+) attendees in the morning session, we'll break for lunch for one (1) hour. After lunch, the first two sessions that were in class will be in open sew while the third session will be in class. We will open all walls for evening sewing at 5pm to midnight. The next day, the ballroom will split again into 3 session. Teachers will swap sections and teach in the morning again and we'll repeat the schedule from the day before. On Sunday, the Sewing Lounge will be in open sew until noon.
If you're bringing a machine or items don't worry about carrying them back to your room -- we'll lock up every night for you. This time is yours to finish up class projects and other sewing projects.
General notions will be provided. Irons, cutting mats, rotary cutters, and thread.
In 2018, Sewtopia re-opened our online shop. We continue to update it with new Sewtopia merchandise, notions, and fabrics. We're bring the show on the road and will be in the Sewing Lounge with new fabrics from Cloud 9, Ruby Star Society, Alexander Henry, Windham, and Robert Kaufman.
Sewtopia will do one official secret swap that attendees can participate in. This is a blind swap, meaning we will not assign you a partner. We ask that that you bring your swap item WRAPPED to the event at check-in and Sewtopia will distribute swap gifts Friday night to open Saturday morning before class. If you bring an item to swap you get one back.
#sewtopiaswap
Rules:
If you're on Instagram, please use this hashtag so others can cheer you on and support your creative process.
Money limit is $15, don't break the bank!
Bring your swap item wrapped and labeled to Sewtopia when you check in.
Make sure there's something saying who it's from like a label or a slip of paper.
Smalls category would be anything smaller than a 24×24 pillow or mini, mug rug, pin cushion, something for a sewing area, or a pouch.
Make something that you love, out of fabrics you adore.
The folks of Sewtopia will do the secret swap Friday night after the sewing lounge closes. The swap items will be at your sewing station for Saturday morning for you to open.
Don't worry if you don't do the swap. We will hand out swap gifts only to those who participated.
If you have any questions, email me and I'll collect them all in a FAQs email to everyone.
Flamingo Las Vegas Casino
Sewtopia | Las Vegas takes place at the Flamingo Casino located at the center of the Las Vegas Strip.
Hotel Rates:
$69.00 (taxes & fees are not included) | (2) Queen Beds for Wednesday, Thursday, & Sunday
$139.00 (taxes & fees are not included) | (2) Queen Beds for Friday & Saturday
$69.00 (taxes & fees are not included) | (1) King Bed for Wednesday, Thursday, & Sunday
$139.00 (taxes & fees are not included) | (1) King Bed for Friday & Saturday
CLOSEST AIRPORT
If you're flying in, the airport you want is the McCarran International Airport code LAS.
DRIVING FROM THE AIRPORT
Head south on McCarran Airport Connector/Paradise Rd toward Wayne Newton Blvd. Turn left on Kitty Hawk Way. Turn left onto E Flamingo Rd. Turn right on Linq Ln
Travel FAQ
Where do I park?

The Flamingo Las Vegas Casino offers $15/day and $24/valet

What hotels are available for booking? How do I get the Sewtopia discount on my hotel room?

We've setup a discounted room block for our attendees with the hosting hotel for the event. The reservation link will be available a couple weeks after registration and we'll email everyone that's attending the link to reserve your hotel room. We ask that you book your hotel room as soon as you can, we've sold out on our room block since our Chicago event in 2014.

When I booked my room, why was there a resort fee?

A resort fee of $35/per room/per night will be charged in addition to the room rate. The resort fee will give your access to:

Unlimited local phone calls
Two (2) guest access per day to the Fitness Center (does not include use of the spa)
In-Room internet access to include two (2) device per room per day.

What airport should I fly into?

If you're flying in, the airport you want is McCarran International Airport (LAS), it's 15 minutes to the hosting hotel.

You're not helping me at all! I have different questions!
Venue FAQ
Where is Sewtopia | Las Vegas being held?

The Flamingo Las Vegas Casino located at 3555 South Las Vegas Blvd. Las Vegas, NV 89109

Will food be provided? Are there restaurants in the area?

Lunches will be provided in your full registration fee for Friday and Saturday. You will be on own for dinner. When we chose the location for Sewtopia | Las Vegas, we put it in smack in the middle of the Las Vegas Strip, so you won't have a hard time finding a good place to eat. If you need a suggestion of places to eat, we suggest joining our Facebook group and posting there.